(Marquette, Michigan) – August 24, 2013 – Today Dan Spoke on a wide range of topics including The Marquette Board of Light and Power Rate Change, the DNR Trust Fund, and the Democrats unusual use of the English language, specifically how Democrats and Liberals have their own special meanings for words that differ from the general understanding of words found among right minded people (or in the dictionary or thesaurus).
Dan made the argument that Marquette's Board of Light & Power was the 2nd least expensive option in the state, and prices have not gone up since 2010 despite general price hikes in most other areas of the economy.  He pointed out even after a proposed price hike he expects prices for BLP to still be among the lowest in Michigan.  Dan cited the Board of Light and Power were charging 9.3 cents /Kw/Hour and the new rate would be 11.2 Cents/Kw/Hour in 2016.   In 2011, the next lowest in the Upper Peninsula was 11.4 Cents/Kw/Hour. So, in 2016, the BLP rates will still be lower than anyone else in the U.P., even in 2011.  The message: Keep Local Dollars ($) here.
The Interview with Senator Tom Casperson specifically addressed proposed changes to the Michigan Department of Natural Resources Trust Fund. Listen to the full Interview of Tom Casperson on the Topic of DNR Trust Fund HERE.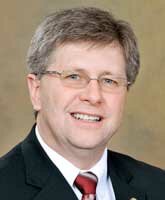 Dan had Three New Limericks, each matched up with three songs on the topics today:
Dan also introduced three new songs:
Check out Dan Adamini's In The Right Mind Rants from Today:
BLP Rates Rant Audio | BLP Rates Rant – Full Text – pdf
Finally, Dan talked about his upcoming Dodge Court Case and played the song he had previously wrote to express his feelings on Dodge, "Dodge Sucks!" Check it out in the Song Archive HERE in the Dan Adamini – In The Right Mind – Song Archive.
Web Links mentioned in Show:
Additional Websites related to show: